Advisory Committee
The Advisory Committee is composed of individuals representing a diversity of backgrounds and experience. This group of experts is the 'brain trust' of the Institute. They act as advisors on the direction and ongoing operations of The Vancouver Institute.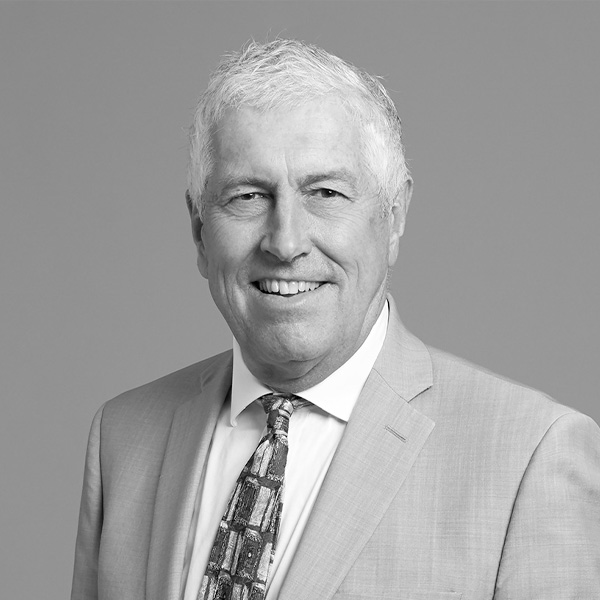 Professor Neil Boyd
Chair, International Centre for Criminal Law Reform & Criminal Justice Policy & Ex-Officio Member of VACI Advisory Committee
Neil Boyd is a professor in the School of Criminology at Simon Fraser University, educated in psychology at the University of Western Ontario and in law at Osgoode Hall Law School. He is a previous director of the School of Criminology and the author of six books. His latest, A Thousand Dreams: Vancouver's Downtown Eastside and the Fight for Its Future, is co-authored with Senator Larry Campbell and journalist Lori Culbert.
He is a frequent media commentator on subjects related to criminology: specifically, drug law and policy and issues of criminal violence and homicide. He has written articles about drug markets, heroin treatment initiatives, injectable drug use, responding to the threats posed by homicide offenders, and the linkage between drug use and homicide.
His other books include: Big Sister: How Extreme Feminism Has Betrayed the Fight for Sexual Equality; The Beast Within: Why Men Are Violent; High Society: Legal and Illegal Drugs in Canada; Gently into the Night: Aggression in Long Term Care; and The Last Dance: Murder in Canada.; two textbooks, The Social Dimensions of Law, and Canadian Law: An Introduction (now in its 4th Edition), and many academic articles.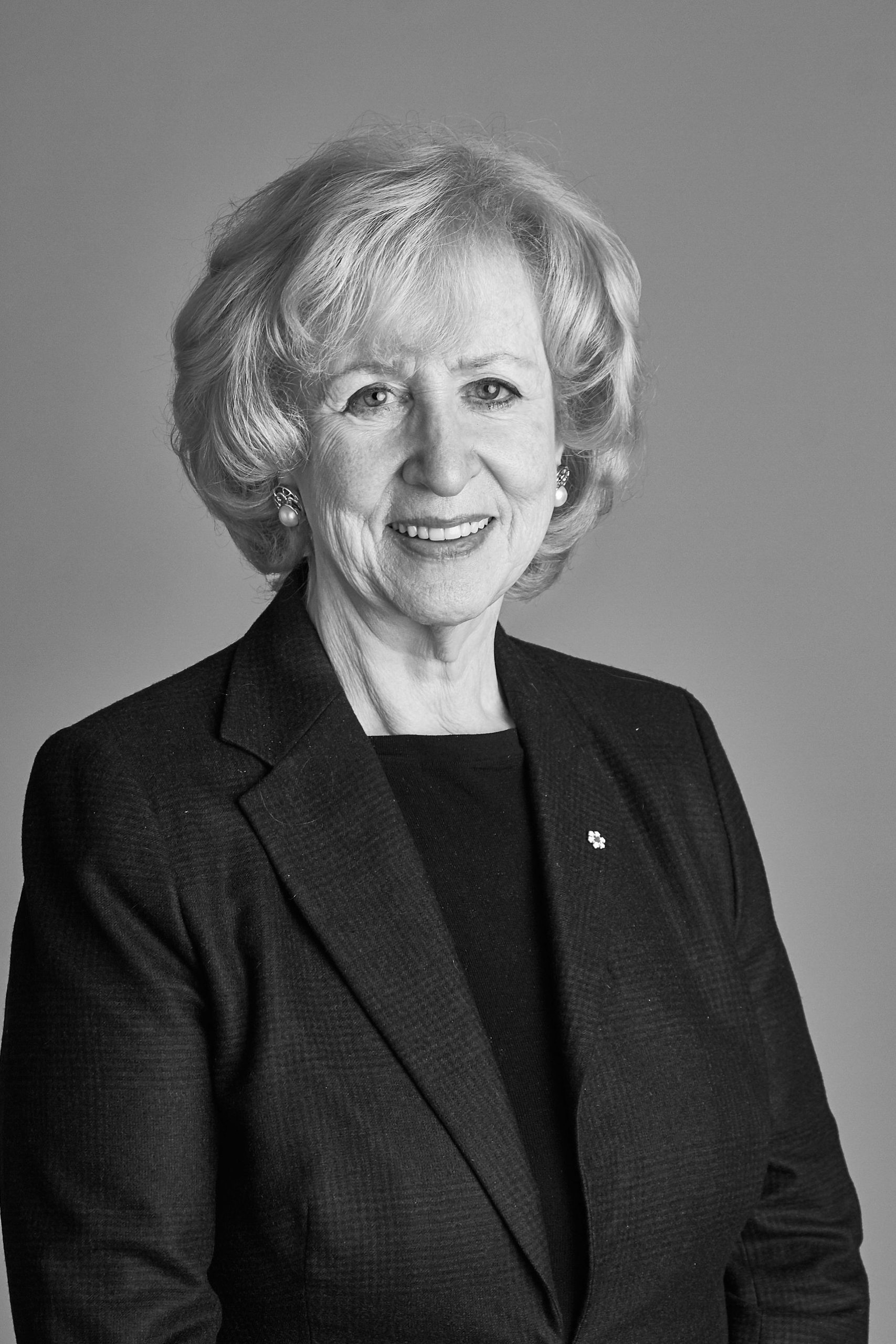 Rt. Hon. Kim Campbell
Member, VACI Advisory Committee
From the age of 16, when she became the first female student body president of her high school, until 30 years later as Canada's 19th and first female prime minister, Kim Campbell has spent much of her life breaking barriers for women.
She served at all three levels of Canadian government, was its first female justice minister as well as it's first female defense minister. In fact, she was the first female minister of defense of a NATO country.
Ms. Campbell served as the Canadian Consul General in Los Angeles until 2000 and then spent much of the last two decades working with several high-level international organizations that focus on global issues such as democratization, climate change, non-proliferation, and the advancement of women. In 2016, Prime Minister Trudeau appointed her Chairperson of the Independent Advisory Board for Supreme Court of Canada Judicial Appointments, a role to which she was re-appointed in 2017, 2019 and 2021.
In addition to politics, Ms. Campbell has also dedicated much of her time to educating current and future leaders. She has taught at UBC as well as Harvard's Kennedy School of Government, and drawing on her extraordinary experience as a leader and academic, she designed and launched the Peter Lougheed Leadership College at the University of Alberta, serving as its Founding Principal from 2014 through June 2018.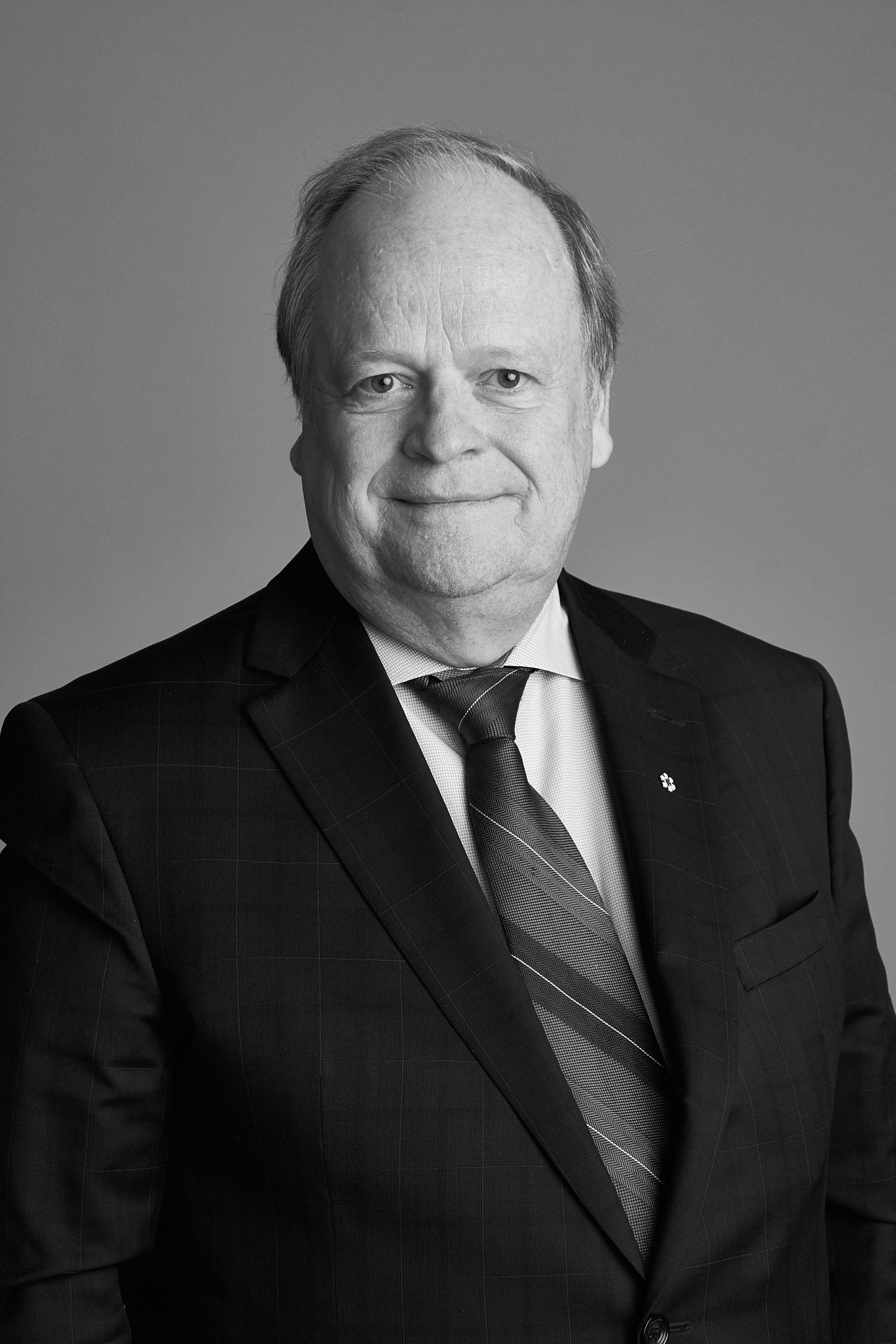 Hon. Thomas Cromwell, C.C.
Member, VACI Advisory Committee
The Honourable Thomas Albert Cromwell received law degrees from Queen's and Oxford, practised law in Kingston and Toronto and taught law at Dalhousie University.  During his time at Dalhousie, he served as Chair of the Law Faculty Council, Vice-chair of the University Senate, was active as a labour arbitrator and served as Vice-chair of the Nova Scotia Labour Relations Board. He received the Class Ring from the Law School class of 1986 and the Dalhousie Law Alumni Award for teaching excellence.
After serving as Executive Legal Officer to the Chief Justice Canada from 1992 – 1995, he was appointed a judge of the Nova Scotia Court of Appeal in 1997, serving there until his appointment as a judge of the Supreme Court of Canada in 2008. He retired from the Supreme Court of Canada on September 1, 2016.
Mr. Cromwell was the first recipient of the Canadian Bar Association's Louis St. Laurent Award of Excellence and is an honorary fellow of Exeter College, Oxford and of the American College of Trial Lawyers.  He is the holder of four honorary doctorates in law and an award has been established in his name at the Queen's Faculty of Law, The Honourable Thomas Cromwell Award for Public Service.  He is a director of the International Centre for Criminal Law Reform and Criminal Justice and of Access Pro Bono British Columbia.
A member of the Bars of Nova Scotia, Ontario and British Columbia, he now serves as senior counsel with Borden Ladner Gervais LLP in Ottawa and Vancouver and is on the arbitrator/mediator roster at Arbitration Place.  He is a recipient of the Canadian Institute for the Administration of Justice's Justice Medal and of the Gold Medal of the International Society for the Reform of Criminal Law. In 2017, was named a Companion of the Order of Canada for his "illustrious service as a Supreme Court justice, and for his leadership in improving access to justice for all Canadians." In 2018, he was named by the Canadian Lawyer Magazine as of one Canada's most influential lawyers.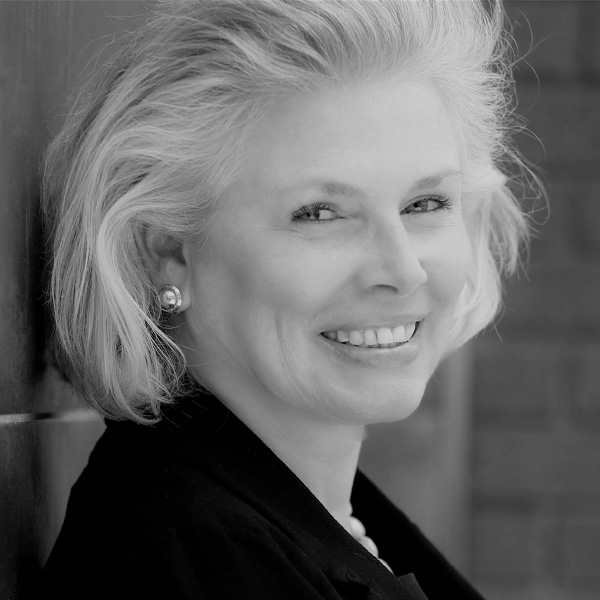 Pascale Dubois
Member, VACI Advisory Commitee
PASCALE HÉLÈNE DUBOIS is an Independent International Anti-Corruption Expert and Lecturer who has been involved with anti-corruption efforts for over two decades.
She retired from the World Bank Group (WBG) in 2020 where she was the Vice President of the Integrity Vice Presidency (INT), the WBG's department which investigates fraud and corruption related to WBG-financed projects — in addition to promoting corporate compliance and prevention. Ms. Dubois previously served as the World Bank's first ever Chief Suspension and Debarment Officer, and prior to that she managed the groundbreaking Voluntary Disclosure Program in INT. She also worked as a lawyer advising the Africa region of the WBG for seven years. Before joining the WBG, Ms. Dubois was in private practice in the USA and Belgium for 10 years.
Ms. Dubois has been an Adjunct Professor at Georgetown University Law Center since 2009, where she teaches a course on international anti-corruption. She also frequently lectures at other institutions, including at the International Anti-Corruption Academy in Vienna, Austria, and the HEC Business School in Montreal, Canada.
In addition to being a founding member of the Vancouver Anti-Corruption Institute (VACI) Advisory Committee, Ms. Dubois is a member of the Board of Governors of the Washington Foreign Law Society, as well as a member of the Advisory Board to the International Bar Association's Anti-Corruption Committee. She is also the Rapporteur and a Member of the Steering Committee of the "White Paper on the Fight against Corruption" which will be published on the occasion of the French Branch of the International Law Association's upcoming 150th anniversary.
She previously served as the Co-Chair of both the International Bar Association's Anti-Corruption Committee and the American Bar Association Section of International Law's Anti-Corruption Committee.
Ms. Dubois received the 2016 Lifetime Achievement Award for Services to the Compliance Industry, Women in Compliance Awards and was named one of Ethisphere Magazine's "100 Most Influential People in Business Ethics for 2007".
Ms. Dubois received her Lic. Jur., cum laude, from the University of Ghent, Belgium, and her LL.M. from New York University. She is a Certified Fraud Examiner (CFE).
Dr. Peter German, K.C.
Chair, VACI Advisory Committee
Peter German KC, PhD, is President of the International Centre for Criminal Law Reform. A lawyer and member of the Ontario and British Columbia bars, he was previously a member of the Royal Canadian Mounted Police, serving as its Director General of Financial Crime and as Deputy Commissioner for Western and Northern Canada. He was also Regional Deputy Commissioner Pacific for Correctional Service Canada and served as the initial team commander in the 2008 search for kidnapped Canadian diplomats in West Africa.
He holds various degrees including a Doctorate in Law from the University of London, focused on asset recovery.
He is the author of 'Proceeds of Crime and Money Laundering', published by Thomson Reuters in 1998 and currently updated bi-monthly. He is also the author of 'Dirty Money' and 'Dirty Money Part 2', reports commissioned by the Attorney General of B.C., relating to allegations of money laundering in the casino, real estate, luxury vehicle & horse racing sectors. His awards include King's Counsel and Officer of the Order of Merit of the Police Forces.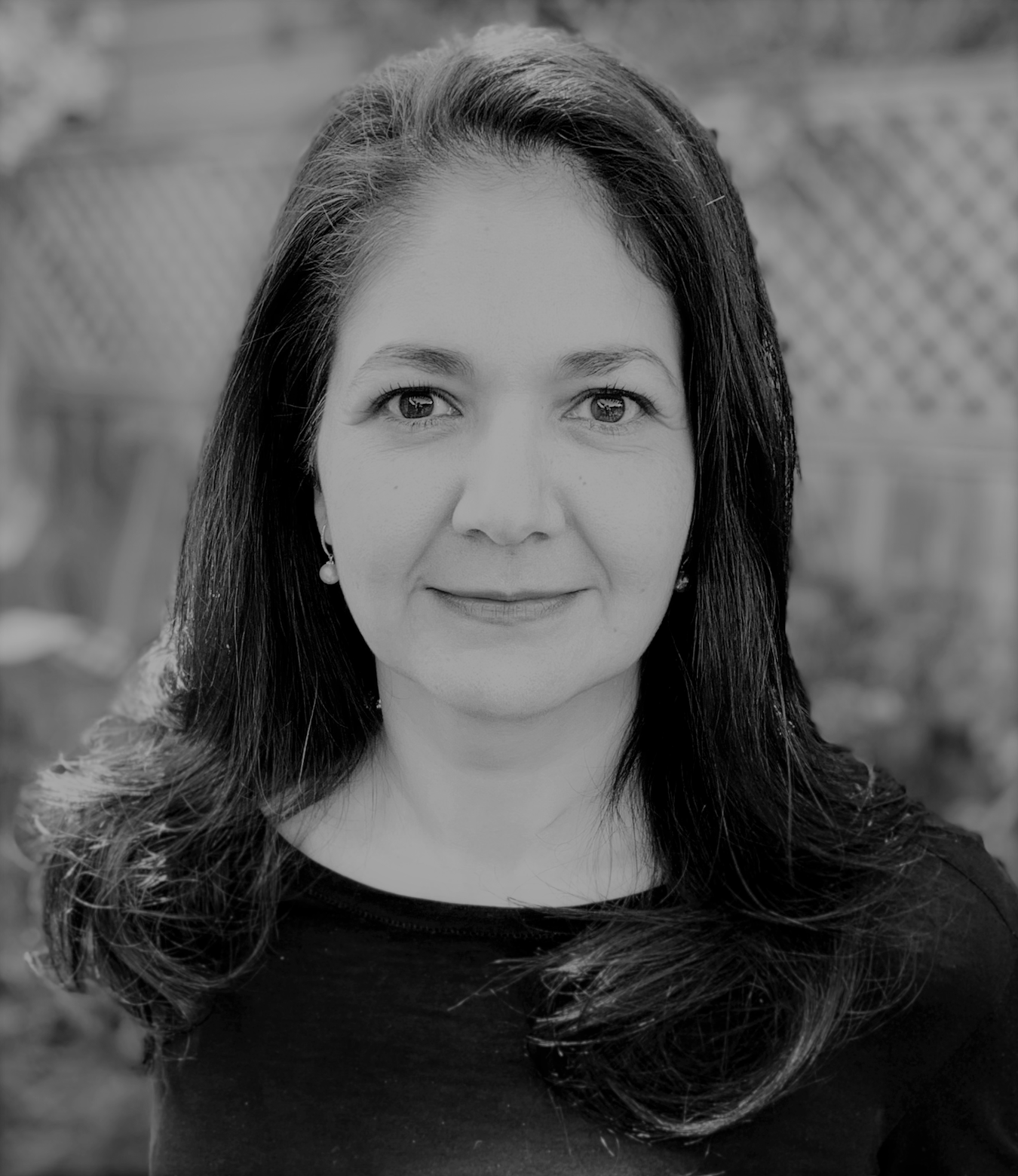 Vina Nadjibulla
Member, VACI Advisory Commitee
Vina Nadjibulla is an Adjunct Professor at the School of Public Policy and Global Affairs at the University of British Columbia. As an international security and peacebuilding specialist, Vina spent a significant portion of her career working at United Nations headquarters and in peacekeeping and peacebuilding missions in West and Central Africa. She has over 20 years of professional experience in high-level diplomacy, strategic planning, policy making, and political risk analysis. From war zones to board rooms, Vina has extensive experience working with national governments, non-profits and philanthropic organizations in Canada, the United States, Africa, Central Asia, and China.
A seasoned activist and a passionate advocate, Vina has been a long-time champion for human rights, women's rights and social justice. Her most recent efforts focused on securing the release of Michael Kovrig and Michael Spavor who were being held as political hostages in China.
Vina's current research at UBC is focused on arbitrary detention in state to state relations and Canada-China bilateral relations and exploring Canadian policy options in the Indo-Pacific region in the context of growing US-China geopolitical competition.
Vina continues to volunteer with a number of non-profit organizations and serves as a Board Member and Strategic Assessment Advisor for Business for Better Society and is a member of the Canada Committee of the Human Rights Watch.
Vina holds a Master's degree in International Affairs from Columbia University and is fluent in English, Russian and Farsi and speaks intermediate Mandarin Chinese. Born in the Soviet Union, raised in Afghanistan, and educated in the United States, Vina has also worked and lived in Kenya and China. She now lives in Canada.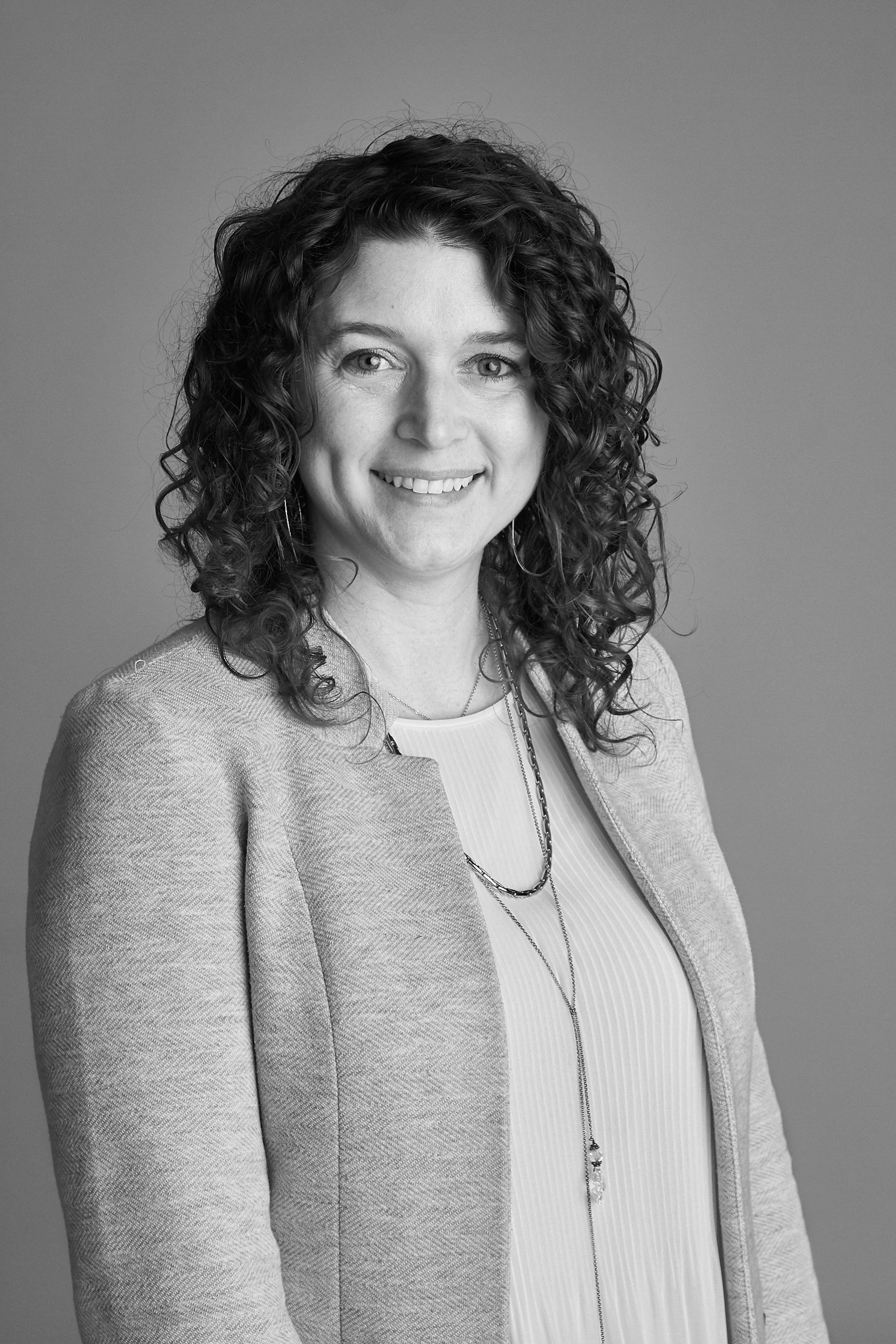 Jessie O'Neil
Member, VACI Advisory Committee
Jessie O'Neil is the Senior Manager, Global Compliance for Freeport-McMoRan, a multinational mining company. In this role, she works with the company's anti-corruption, anti-fraud, Code of Conduct, conflict of interest and reporting programs with a focus on regulatory requirements, localizing initiatives and transparency. Ms. O'Neil has extensive experience with internal investigations, security and human rights, data analytics and system development. She was formerly the Global Business Integrity Lead for Barrick Gold Corporation, the world's second largest gold miner.
Ms. O'Neil is Chair of the Compliance in Mining Network, an industry group comprised of major mining and extractive companies and large multinationals in their supply chains. The Network is dedicated to anti-corruption efforts and collective action. She is also a TRACE Foundation Board Member. The Foundation promotes, supports, and funds research, investigative journalism, publications, videos and related projects that encourage greater commercial transparency and advance anti-bribery awareness and education.
Ms. O'Neil has 20 years' experience in compliance, security, and global investigations. Prior to joining Barrick in 2011, she was a senior member of KPMG's Forensic Corporate Intelligence group.
Based in Calgary, Canada with her husband and two sons, Ms. O'Neil holds an honors Criminology and Political Science degree from the University of Toronto, and a variety of professional certifications.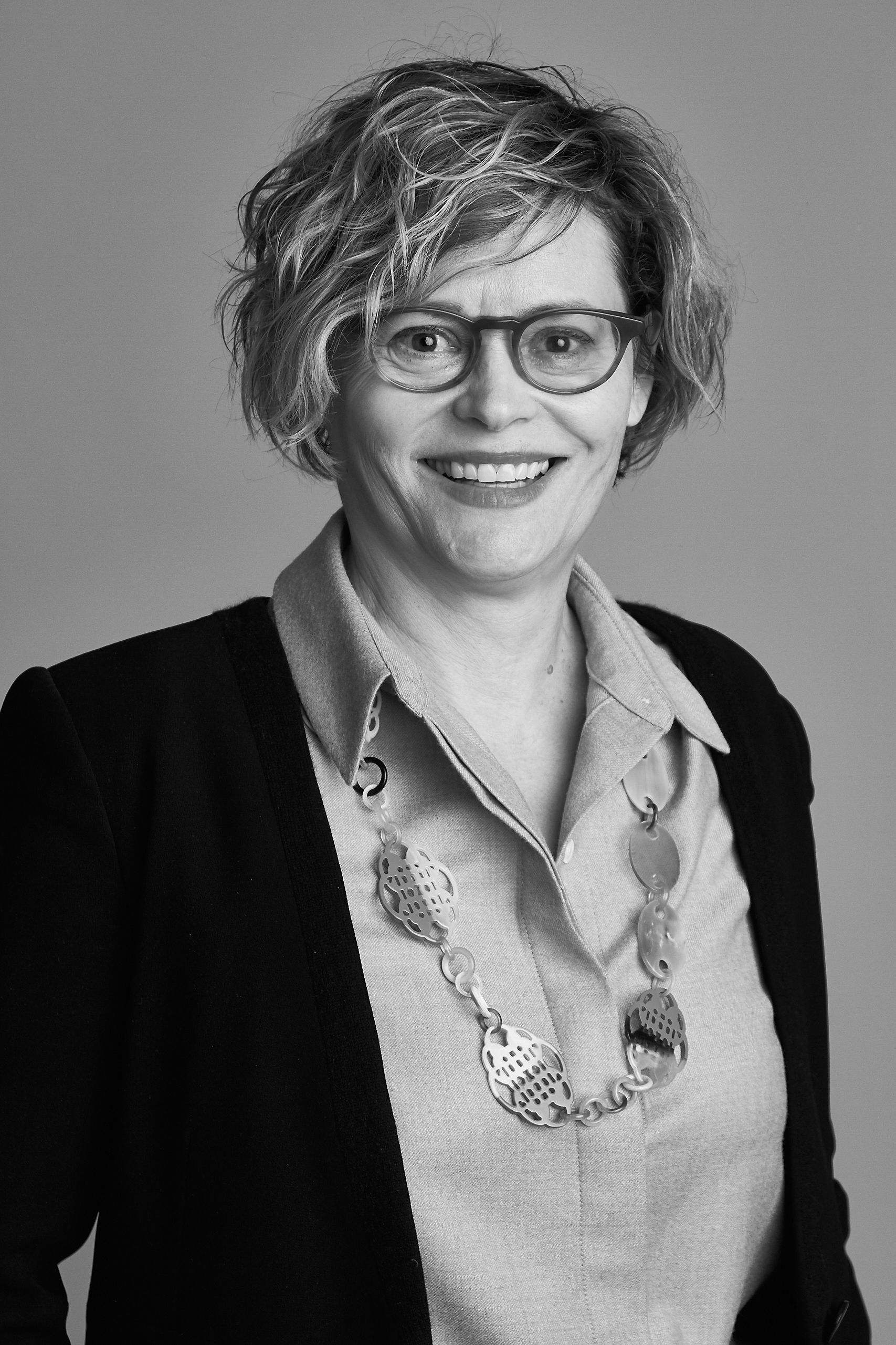 Amy Sommers
Member, VACI Advisory Committee
Amy Sommers is an American lawyer whose career has focused on China-related matters. Her involvement in China goes back over 35 years, when she first started studying Mandarin. For over a decade, she resided in Shanghai, advising multinational companies on their strategic initiatives, during a period of rapid economic development, social change and maturation in China's legal system. Ms. Sommers has significant experience with governance and operations issues in China, including FCPA and anti-bribery compliance, customs and other government investigations and enforcement actions.
From 2012-16, Ms. Sommers served on the board of directors of TRACE International, Inc. She currently serves on the board of directors of the TRACE Foundation. Sommers has held a variety of leadership positions in the American Bar Association's Section of International Law. In 2016, she received the ABA Section of International Law's Mayre Rasmussen Award for the Advancement of Women in International Law in recognition for her contributions.
Sommers is a Fellow of the American Bar Foundation ("ABF"). Fellowship in the ABF is by invitation only. The ABF is "an honorary organization of lawyers, judges, and legal scholars whose public and private careers have demonstrated outstanding dedication to the welfare of their communities and the highest principles of the legal profession."
Sommers is a member of the National Committee of U.S.-China Relations.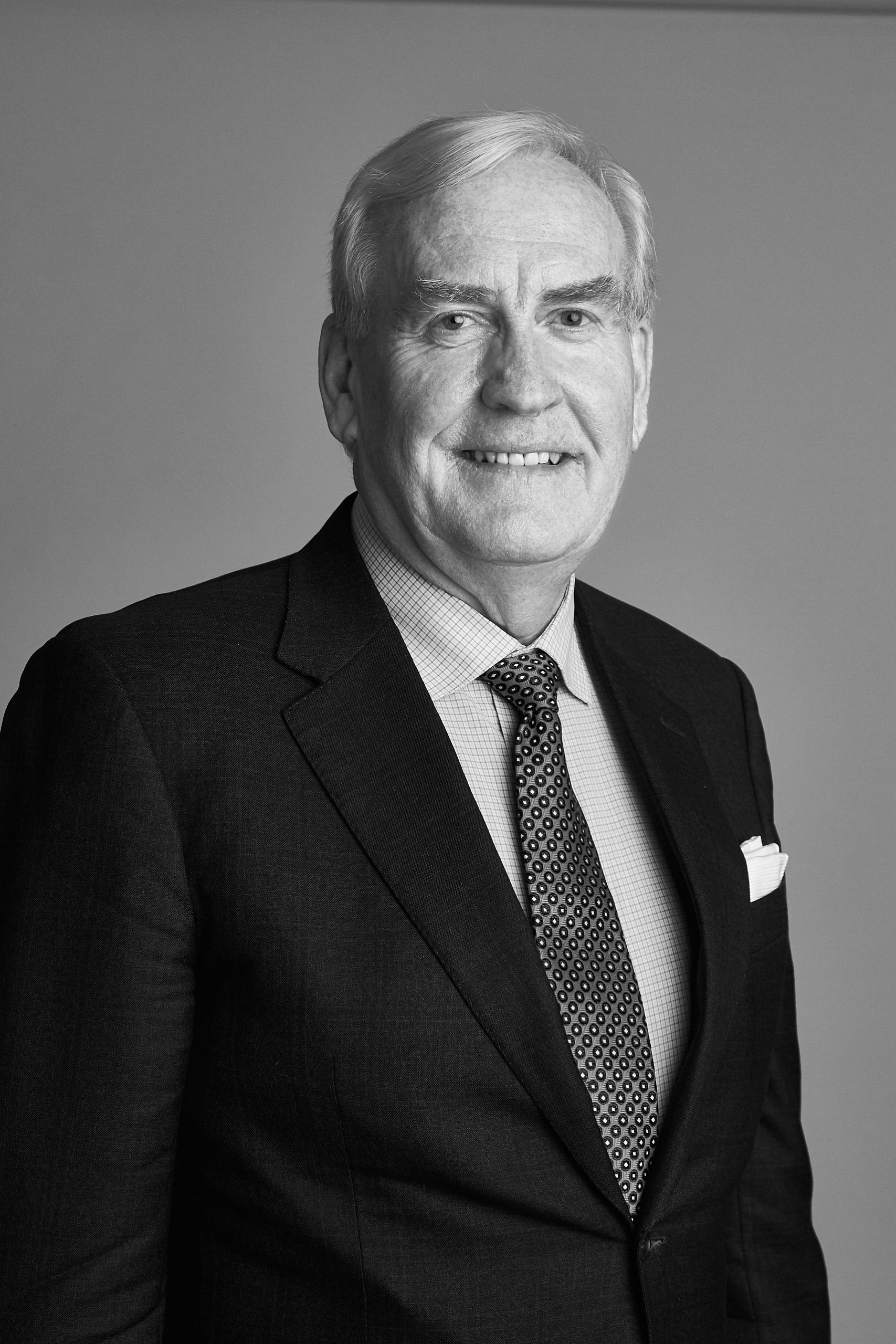 Kevin Vickers
Member, VACI Advisory Committee
Kevin Vickers was appointed as the Ambassador of Canada to Ireland in January 2015. Following his term in Ireland he became the leader of the New Brunswick Liberal Party and now is retired. He previously served as the Sergeant-at-Arms of the House of Commons. He studied at St. Francis Xavier University and the University of Calgary.
Mr. Vickers had a successful 29-year-long career with the Royal Canadian Mounted Police (RCMP), attaining the rank of Chief Superintendent. With the RCMP, Mr. Vickers was called upon to successfully lead a number of high-profile investigations, including homicides, national criminal investigations and international drug importations. In his early career he conducted technical surveillance as part of the National Criminal Intelligence Section targeting organized crime figures in Hamilton, Ontario. In 2005 at the RCMP Headquarters in Ottawa, he led the Canadian police community in developing a National Strategy for the Protection of Children from Sexual Exploitation on the Internet. This initiative resulted in $45 million of funding and the creation of a National Centre of Expertise.
Mr. Vickers was appointed Director of Security Operations for the House of Commons in June 2005. He was soon after appointed as Sergeant-at-Arms (August 2006-January 2015). There he was responsible for ensuring the security of the Parliamentary Precinct, and for operations that supported the functions of Parliament, including building management, food services, transportation, and for facilitating the requirements of the National Press Gallery. Mr. Vickers was also responsible of the implementation of the Long-Term Vision and Plan for renovations of the parliamentary buildings. He was hailed as a hero by Prime Minister Stephen Harper, Canada's parliamentarians, and other prominent Canadian and international figures for his actions in stopping the October 2014 attack at the Parliament of Canada. He is a recipient of the Star of Courage, Order of New Brunswick, as well as the Queen's Jubilee Medal and the Canada 125 Medal.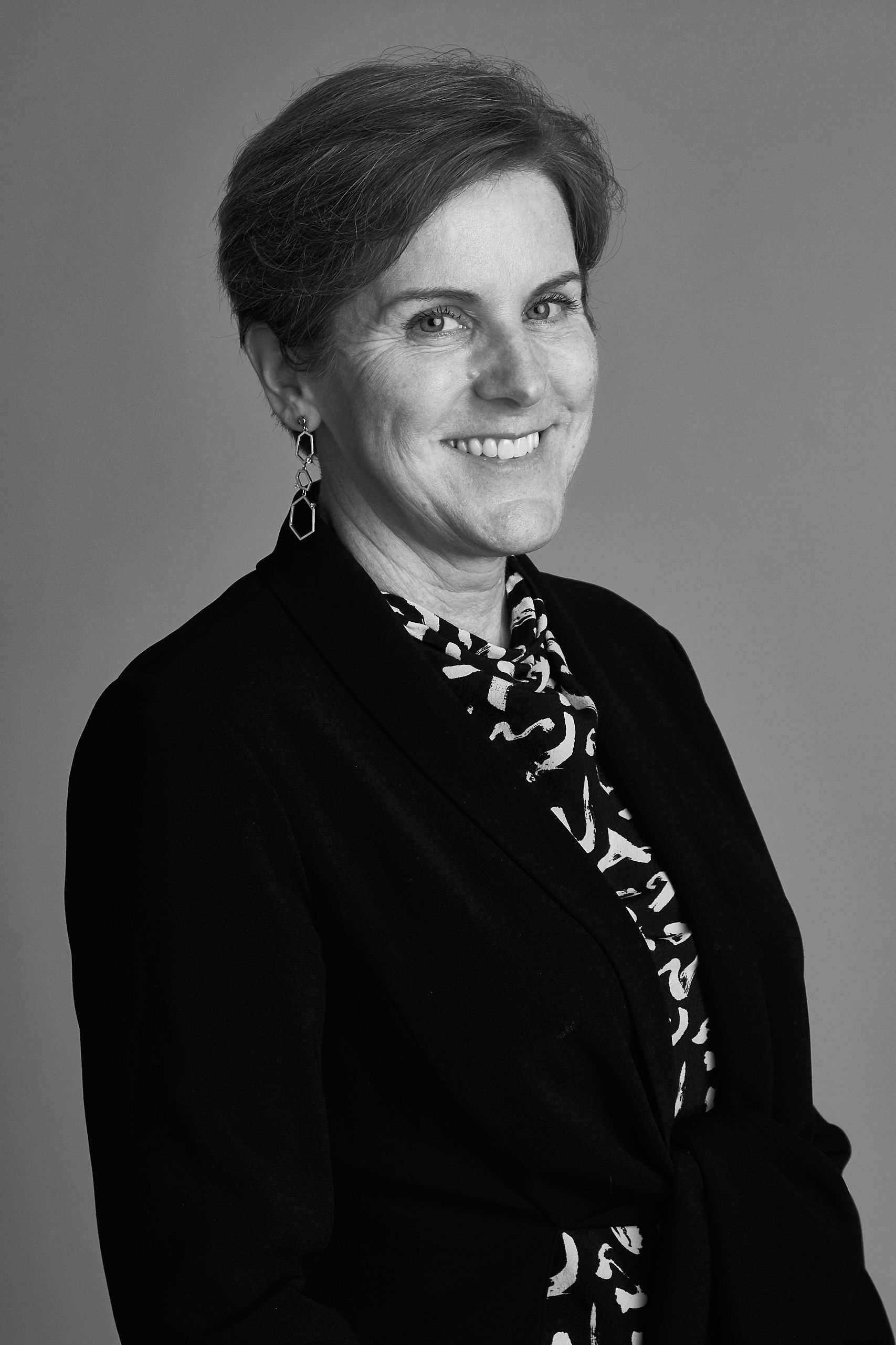 Alexandra Wrage
Member, VACI Advisory Commitee
Alexandra Wrage is president and founder of TRACE, a globally recognized business association dedicated to anti-bribery, compliance and good governance which operates in all non-sanctioned countries.  She is also president of the TRACE Foundation, a grant-making body established to support and fund research and investigative journalism that encourages greater commercial transparency.
Ms. Wrage is the author of Corrosive: Corruption and its Consequences as well as Bribery and Extortion: Undermining Business, Governments and Security, co-editor of How to Pay a Bribe: Thinking Like a Criminal to Thwart Bribery Schemes and What You Should Know about Anti-Bribery Compliance and the host of the video Toxic Transactions: Bribery, Extortion and the High Price of Bad Business, produced by NBC.  Ms. Wrage has hosted the weekly podcast: Bribe, Swindle or Steal since 2017. She is a guest writer for Forbes and speaks frequently on topics of transparency, good governance and the hidden costs of corruption.
Ms. Wrage has served for four years on the B20 Taskforce on Anti-Corruption, drafting recommendations for G20 leaders to consider in their global economic policies, and was a member of FIFA's failed Independent Governance Committee, from which she ultimately resigned.
Ms. Wrage was named one of the "Canadians Changing the World" by the Toronto Globe & Mail and has been awarded the Women in Compliance "Lifetime Achievement Award for Service to the Compliance Industry."
Raised in Vancouver, Ms. Wrage studied law at King's College, Cambridge University. She has provided anti-bribery consulting or training in over 140 countries.